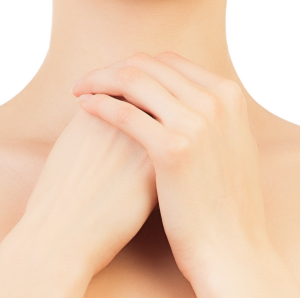 While cosmetic surgery can be performed in almost any area of the body, the hand is one of the complex areas that should preferably be treated only by a specialist. Hand, arm, and fingers are common areas which can experience a traumatic injury. Congenital deformities or degenerative diseases may also occur in the hand and upper extremity.
Dr. Asaf Yalif is a leading hand surgeon as well as a plastic surgeon offering specialized expertise for both cosmetic and functional problems related to the hands. Dr. Yalif heads Y Plastic and Reconstructive Surgery, a state of the art surgical practice providing cutting edge procedures to patients in Atlanta, Roswell, Woodstock, and surrounding locations.
Credentials
Dr. Yalif holds the distinction of being the only surgeon in the Atlanta area who is triple board certified in hand surgery, plastic surgery and orthopedics. His advanced training and experience enable him to treat a wide range of complex problems of the hands related to the soft tissue, bone and joint. He employs leading edge invasive and non-invasive techniques to restore full functionality as well as aesthetics of the hands.
Expertise of a Hand Surgeon
A qualified hand specialist has acquired the necessary training and experience to diagnose and treat a variety of problems related to the different structures in the hand, wrist, fingers and forearm. The specialist can provide best outcomes if they have additional training as a cosmetic surgeon.
Hand is a unique part of the body that comprises bone, joints, ligaments, muscles, tendons, skin, nerves and blood vessels. All of these elements must be in harmony with each other and in good operating condition in order for the hand to function well. These structures have a complex and sensitive relationship with each other. If any of these structures is afflicted with a disease or injury, it can impair hand function.
In addition to their board certified specialty training in orthopedic surgery, general surgery or plastic surgery, a hand specialist will also have received additional specialized training in the treatment of complex hand problems. The specialist can qualify for membership of the American Society for Surgery of the Hand when they have received a full year of such additional training. They must also clear rigorous certifying examinations.
Problems Treated
A hand specialist will usually have the expertise to treat problems related not just to the hand and upper extremity, but also the elbow, arm and shoulder. Depending on their focus area, the hand specialist may treat only children, only adults, or both. Common problems addressed by a hand specialist include:
Carpal Tunnel Syndrome
Wrist Pain
Tennis Elbow
Fractures of the Hand, Wrist or Forearm
Trigger Finger
Other conditions treated by a hand surgeon may include nerve and tendon injuries, arthritis, and limb differences occurring by birth. In addition to surgical treatments, the hand surgeon may also provide non-surgical solutions such as medications, therapy, splints, and injections. Dr. Yalif receives patients from Atlanta, Roswell, Woodstock, and nearby areas for hand surgery.
For more information about the plastic surgery procedures and treatments performed by Cosmetic Surgeon Dr. Asaf Yalif please call us at 404.822.4402 or click here to schedule a consultation. Offices located in Atlanta, Roswell, and Woodstock, Georgia.