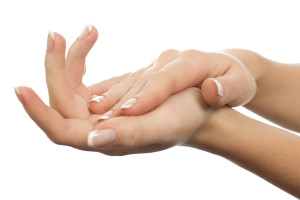 Y Plastic and Reconstructive Surgery is a leading practice in Atlanta for a range of plastic and cosmetic surgery procedures. The practice is led by Dr. Asaf Yalif, who is triple board certified in plastic surgery, hand surgery, and orthopedics. Hand surgery is an advanced specialty, and Dr. Yalif holds the necessary training and experience to perform procedures related to hands and upper extremities.
Patients suffering from traumatic injury to the hand or arm, or the ones whose hands are dysfunctional due to weakness, limited range of movement, or those who have suffer from a degenerative disease in the upper extremity can receive cutting edge treatments from Dr. Yalif at his state of the art practice. Dr. Yalif receives patients from Atlanta, Roswell, Woodstock, and surrounding communities.
Distinguished Surgeon
Dr. Asaf Yalif distinguishes himself by being the only cosmetic surgeon in greater Atlanta area at present who is triple board certified in hand surgery, plastic surgery, and orthopedics. This exceptional combination of skills and training allows him to follow a comprehensive approach to injuries of the soft tissue, joint and bone, and diseases of the hand and upper extremity. At the same time, Dr. Yalif is also a leading plastic surgeon for procedures of the breast, body, and face.
Dr. Yalif makes use of cutting edge technologies and latest surgical techniques to provide the most advanced care to all his patients. He believes in a holistic approach to diagnosis and treatment of hand and upper extremity related diseases and injuries, in order to provide healthy, sustainable and aesthetically superior outcomes to every patient.
Personalized Care
As an experienced hand surgeon, Dr. Yalif focuses on providing personalized care and attention to every patient so that they can achieve the best satisfaction levels. He will closely engage with the patient right from the initial consultation stage in order to understand their innate aesthetic and functional needs and concerns.
Accordingly, Dr. Yalif will prepare a customized treatment plan for hand surgery that meets the patient's unique goals and expectations in the most effective manner. Dr. Yalif combines the principles of art and science in every procedure to deliver a comprehensive solution to every aesthetic and functional challenge related to the hands and upper extremities. He provides surgery to patients in Atlanta, Roswell, Woodstock, and nearby areas.
Academic Background
Dr. Yalif earned his bachelor's and medical degrees together in one of the few programs of its kind in the country, and graduated with honors. He followed it with a general surgery residency in NYC and served as Chief Resident, while also earning several awards for his achievements. He further trained in hand and upper extremity surgery at the State University of New York, and also published his research during this period.
Dr. Yalif went on to complete additional training in plastic and reconstructive surgery at the University of Tennessee, where he again served as Chief Resident. He continues to update his knowledge and education by staying abreast with the latest surgical and technological developments in his areas of specialization.
For more information about the plastic surgery procedures and treatments performed by Cosmetic Surgeon Dr. Asaf Yalif please call us at 404.822.4402 or click here to schedule a consultation. Offices located in Atlanta, Roswell, and Woodstock, Georgia.