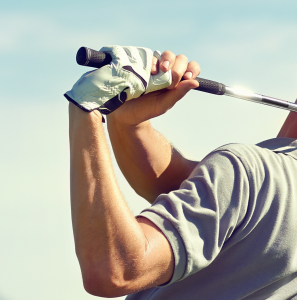 Your hand and its upper extremities have an intricate structure, and any orthopedic or cosmetic surgery related to this region should only be performed by a surgeon with specialized training in hand procedures. Dr. Asaf Yalif holds the unique distinction of being the only surgeon in the Atlanta area who is triple board certified in hand surgery, plastic surgery, and orthopedics.
Dr. Yalif has a successful track record of treating a wide range of soft tissue, joint and bone problems of the hand and upper extremity. He employs cutting-edge surgical and non-surgical techniques to eliminate discomfort and restore the full functionality as well as aesthetics of the hand. Dr. Yalif is an experienced cosmetic surgeon providing hand procedures to patients in Atlanta, Roswell, Woodstock, and surrounding locations.
Arthroscopic Surgery
Hand surgery can be performed effectively using advanced arthroscopic techniques to make the procedure more precise and less invasive. A variety of hand and wrist related conditions can be addressed using arthroscopic surgery. Dr. Yalif is a leading hand orthopedic surgery expert as well as plastic surgeon providing advanced treatments for these conditions.
Chronic Wrist Pain
To determine a clear diagnosis of chronic wrist pain, the surgeon may use exploratory arthroscopic surgery, if other tests fail to provide clear answers. Following a wrist injury, there may be areas of cartilage damage, inflammation, or other abnormalities. These conditions may be treated arthroscopically or with traditional orthopedic surgery.
If the bone of the wrist gets fractured, tiny bone fragments may stay inside the joint. The hand surgeon may use wrist arthroscopy to remove these fragments, align the broken pieces of the bone, and provide stability with screws, pins or wires. Dr. Yalif receives patients from Atlanta, Roswell, Woodstock, and nearby areas for this procedure.
Ganglion Cysts
These cysts will usually grow from a stalk between two of the bones in the wrist. The surgeon can use arthroscopic surgery to remove the stalk. This will cut down the chances of recurrence of the cysts.
Ligament/TFCC Tears
Ligaments are fibrous bands of connective tissue that provide support to the joints. The TFCC is a cushioning structure in the wrist. Tearing of ligaments or the TFCC or both may occur when a person falls on an outstretched hand. This can lead to pain when the hand is moved. The surgeon can repair these tears with arthroscopic surgery.
Carpal Tunnel Release
Carpal tunnel syndrome is a common condition that is marked by tingling or numbness in the hand, and may sometimes cause pain in the arm. If the carpal tunnel syndrome fails to respond to non-surgical treatments, the surgeon may decide to repair the area surgically.
This will involve cutting the ligament roof and increasing the size of the tunnel. This will reduce pressure on the nerve and relieve symptoms. This procedure can be performed using traditional orthopedic surgery or with an arthroscope.
Recovery
The wrist should be kept elevated for the first two to three days, and the bandage should be kept dry. Initial swelling can be treated with an ice pack. The surgeon will advise specific exercises to help maintain wrist motion and rebuild strength.
For more information about the plastic surgery procedures and treatments performed by Cosmetic Surgeon Dr. Asaf Yalif please call us at 404.822.4402 or click here to schedule a consultation. Offices located in Atlanta, Roswell, and Woodstock, Georgia.