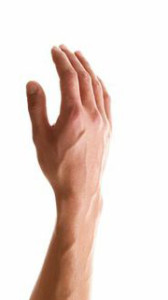 Y Plastic and Reconstructive Surgery in Atlanta is a premier practice providing plastic and cosmetic surgery procedures for the breast, body, and face. The practice also specializes in hand surgery procedures for patients who have suffered a traumatic injury of the hand or arm, dysfunction due to weakness or pain in the hands and limited range of movement, or suffer from a degenerative disease in the upper extremity.
The practice is headed by Dr. Asaf Yalif, who is the only surgeon in Atlanta who is triple board certified in hand surgery, plastic surgery, and orthopedics. Dr. Yalif is a well-known expert for treating a range of soft tissue, joint and bone related problems of the hand and upper extremity. He receives patients from Atlanta, Roswell, Woodstock, and surrounding communities.
Holistic Treatment Approach
As an experienced plastic surgeon, Dr. Yalif believes that best results in any surgical procedure can be achieved when the surgeon adopts a holistic approach to diagnosing and treating a disease or injury. Dr. Yalif works closely with his patients throughout the treatment process, and follows a surgical plan that is tailored to meet the most innate health and aesthetic needs of a patient.
As a trained hand surgeon, Dr. Yalif will educate his patients about their actual condition, and provide various possible treatment options. He will help the patient make the most informed and appropriate choice of treatment. His goal is to achieve results that are not only aesthetically attractive but also healthy and sustainable and add to the overall health and well-being of the patient in the long run.
Hand Treatments
Some of the key conditions of the hand and upper extremity for which Dr. Yalif can provide treatments include:
Carpal Tunnel Syndrome or other nerve compression syndromes
Arthritis – both surgical and non-surgical options are provided
Trauma, including fractures, or broken bones, tendon injuries
Tendonitis and/or trigger fingers
Dupuytren's disease or nodules or cords in your hands
Congenital conditions of the hand
Degenerative diseases of the hand, wrist and upper extremities for which Dr. Yalif provides treatments include the following:
Arthritis
Osteoarthritis
Rheumatoid Arthritis
Kienbocks Disease
Tendonitis or Tendon Damage
Tendonitis
de Quervain Syndrome
Mallet Finger
Trigger Finger
MCP/PIP Joints
Nerve Damage
Nerve Damage in the Hand/Wrist
Carpal Tunnel Syndrome
Cubital Tunnel Syndrome
Dupuytren's Disease
Workplace and sports related injuries for which Dr. Yalif provides treatments include:
Repetitive Motion Injuries
Breaks and Fractures of the arm, wrist, hand, fingers and thumb
Conditions that require hand reconstruction surgery, which Dr. Yalif performs, include amputations, severe hand, finger and arm trauma, and scar treatment.
Hand Rejuvenation
Many patients are keen to enhance the aesthetic appearance of their hands following sagging skin due to aging, spider veins, or loss of volume. Dr. Yalif offers some of the most advanced and innovative non-surgical treatments to address these conditions. Popular treatments include dermal fillers, fat grafting, laser skin resurfacing, sclerotherapy, chemical peels, and IPL treatments.
For more information about the plastic surgery procedures and treatments performed by Cosmetic Surgeon Dr. Asaf Yalif please call us at 404.822.4402 or click here to schedule a consultation. Offices located in Atlanta, Roswell, and Woodstock, Georgia.