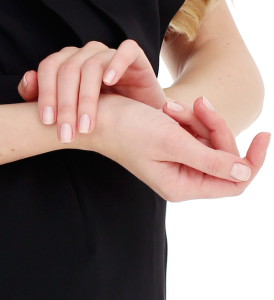 Hands are one of the first places where the aging effects start becoming visible. Apart from aging, the appearance veins, sun damage and heredity factors may also cause the hands to appear wrinkled and old. Treatment options are available in cosmetic surgery to rejuvenate hand appearance, but many patients like to choose non-surgical treatments for this purpose.
Dr. Asaf Yalif is board certified in hand surgery, orthopedics as well as plastic surgery. Dr. Yalif's outstanding training and expertise in these areas puts him in a strong position to provide cutting-edge invasive and non-invasive hand rejuvenation procedures. He provides these treatments to patients in Atlanta, Roswell, Woodstock, and surrounding locations.
Common Aesthetic Concerns
Hand skin is thin and fragile, and usually exposed to UV rays, which causes skin laxity and loss of volume over time. Most people tend to forget wearing sunscreen on the hands, which also contributes to the early signs of aging in the hands. Some of the common concerns related to the hands that can be addressed by a hand surgeon or a cosmetic surgeon include:
Hyperpigmentation or age spots and dark skin
Depletion of skin volume and visible appearance of veins and tendons
Thin, bony and wrinkled appearance of the hands
Irregular skin color, tone and texture
Invasive and non-invasive hand rejuvenation procedures can help to reverse the signs of aging and restore a youthful appearance of the hands. Leading plastic surgeon Dr. Yalif receives patients from Atlanta, Roswell, Woodstock, and nearby areas for hand rejuvenation.
Fat Grafting
To add volume to the hands, the surgeon may perform a fat transfer procedure. This will involve liposuction surgery to remove the required amount of fat from donor sites in the body where excess fat deposits are present. This fat is then processed and sterilized for re-injected into the targeted areas of the hands.
The harvested fat is grafted in multiple layers to achieve smooth, linear and natural looking results. Sometimes FDA approved dermal fillers may be used instead of fat grafting to volumize the hands and reduce the appearance of wrinkles and folds.
Sclerotherapy
Sclerotherapy is a time-tested non-surgical injectable technique to eliminate the unsightly appearance of spider veins and minor varicose veins. A saline solution is injected directly into the targeted vein, causing it to blanch and gradually disappear.
Chemical Peels
Sun damage, discoloration, wrinkles, and irregular pigmentation in the hands can be improved with chemical peels. Superficial peels, which are mild in strength, are usually more appropriate for hands because of the delicate skin of hands.
Laser Skin Resurfacing
Laser skin resurfacing is a fantastic and marvelous non-surgical hand rejuvenation treatment. It involves exposure of the affected areas to short and controlled bursts of high intensity laser energy to gently exfoliate the topmost layers of dead or unhealthy skin cells.
IPL Treatment
Intense Pulsed Light or IPL treatment is a popular non-invasive procedure to remove dark spots and hyperpigmentation from the skin of hands. A series of mild treatments of light waves can help the patient achieve rejuvenated hand skin.
For more information about the plastic surgery procedures and treatments performed by Cosmetic Surgeon Dr. Asaf Yalif please call us at 404.822.4402 or click here to schedule a consultation. Offices located in Atlanta, Roswell, and Woodstock, Georgia.