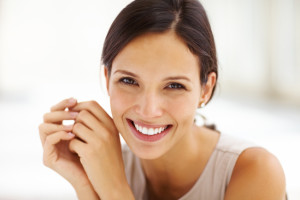 Problems with the hand or upper extremity may occur due to disease, injury, or birth defects. Each problem may require a specific treatment, which may include hand surgery. Hands, fingers, wrists, and arms are complex parts of the body, which should only be treated by an expert with specialized training in this area.
Y Plastic and Reconstructive Surgery is a leading practice for cosmetic surgery and hand related procedures. Led by triple board certified surgeon Dr. Asaf Yalif, the practice is equipped to provide innovative and advanced solutions to a wide range of hand related problems. Dr. Yalif provides hand surgeries as well as plastic surgery procedures to patients in Atlanta, Roswell, Woodstock, and surrounding communities.
Surgery for Degenerative Diseases of the Hand
Degenerative diseases typically worsen progressively over time. In case of degenerative diseases of the hand, chronic pain and limited mobility occur in most patients. Dr. Yalif is an experienced hand surgeon who will determine the cause of the disease, which could be genetic, inflammation, previous injury or aging. Based on the diagnosis, he will recommend the most appropriate treatment.
To make the surgery less invasive, Dr. Yalif may recommend a combination of surgical as well as non-surgical solutions. Once the functionality issues of the hand are addressed, he will also take care of the aesthetic concerns using his expertise as a cosmetic surgeon. Some of the major degenerative diseases of the hand treated by Dr. Yalif include:
Osteoarthritis
Rheumatoid Arthritis
Kienbocks Disease
Tendonitis or Tendon Damage
de Quervain Syndrome
Mallet Finger
Trigger Finger
MCP/PIP Joints
Nerve Damage in the Hand/Wrist
Carpal Tunnel Syndrome
Cubital Tunnel Syndrome
Dupuytren's Disease
Surgery for Sports and Workplace Injuries
Dr. Yalif is a leading hand surgeon as well as plastic surgeon providing surgical and non-surgical treatment options for sports and workplace related injuries of the hand. He receives patients from Atlanta, Roswell, Woodstock, and nearby areas for procedures related to the repair of bones and soft tissues of the hand, wrist, finger and arm. Major injuries treated by Dr. Yalif in this area include:
Repetitive motion injuries or repetitive stress or strain injuries
Breaks and fractures of the arm, wrist, hand, fingers, and thumb
Surgery for Amputations and Severe Trauma Injuries
Dr. Yalif will perform hand reconstruction surgery to repair the damage caused by a traumatic injury to the hand, fingers, thumb, or arm. Long-term complications related to such injuries may also be addressed with surgical or non-surgical treatments. Key treatments in this area include:
Hand reconstruction: Amputations, severe trauma to the hand, fingers or arm
Scar treatment
Non-Surgical Hand Rejuvenation
Some of the key non-surgical hand rejuvenation procedures offered by Dr. Yalif include:
Fillers/Fat Grafting/Injections
Skin Resurfacing
Sclerotherapy
Chemical Peels
Laser Resurfacing
IPL (Intense Pulsed Light)
Non-surgical hand rejuvenation procedures may be provided independently or in conjunction with hand surgeries as per the specific needs of a case.
For more information about the plastic surgery procedures and treatments performed by Cosmetic Surgeon Dr. Asaf Yalif please call us at 404.822.4402 or click here to schedule a consultation. Offices located in Atlanta, Roswell, and Woodstock, Georgia.