Hand Specialist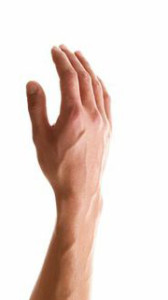 The hand is a complex part of the human body. Any traumatic injury or degenerative disease may lead to poor function of the hand, which may be corrected with hand surgery. In many cases, hand cosmetic surgery may also be used for a rejuvenated appearance of the hand, arm, and upper extremities.
It is important to choose a trained and experienced hand surgeon to achieve predictable and desirable outcomes in hand related procedures. Dr. Asaf Yalif, an eminent plastic surgeon at Y Plastic and Reconstructive Surgery, provides state of the art procedures for hand, wrist, arm, fingers, and thumb. Dr. Yalif receives patients from Atlanta, Roswell, Woodstock, and surrounding areas.
Distinguished Expertise
Dr. Yalif is currently the only surgeon in the greater Atlanta area who is Triple Board Certified in Hand Surgery, Plastic Surgery, and Orthopedics. His extensive training and experience as a hand specialist and a cosmetic surgeon allows him to adopt an integrative approach to soft tissue, joint, and bone injuries and diseases of the hand and upper extremity.
Personalized Care
Dr. Yalif provides dedicated care and attention to every patient, and establishes a personalized rapport with them. Patients are able to share their innate aesthetic needs and expectations with him, which allows Dr. Yalif to create customized treatment plans and achieve the highest satisfaction level for every patient.
He works directly with every patient throughout the treatment and ensures that they receive the highest quality of care and attention. Patients in Atlanta, Roswell, Woodstock, and nearby locations have an opportunity to receive treatments from Dr. Yalif.
Education and Training
Dr. Yalif completed his bachelor's and medical degrees, graduating with honors. He followed this with a general surgery residency in NYC, while also serving as the Chief Resident. He received several awards for his academic and clinical accomplishments during this period.
He received specialized training in hand and upper extremity surgery at the State University of New York in Buffalo, where he continued to perform and publish clinical research in this complex field. Dr. Yalif also received additional training in Plastic and Reconstructive Surgery at the University of Tennessee in Memphis, where he again served as Chief Resident.
Professional Engagements
Dr. Yalif stays updated with the latest medical, surgical and technological developments in his areas of specialization, and as a result, he is in constant demand for guest lecture engagements nationally. He has taken up leadership roles in the greater Atlanta community and various hospitals where he holds operating privileges. Dr. Yalif has served as the Chairman as well as Vice Chairman of the Department of Surgery at North Fulton Regional Hospital.
Personal Philosophy
Through his private practice as a hand specialist, Dr. Yalif has pursued his personal philosophy to restore pain-free range of motion and functionality to the hands and upper extremities of his patients. His goal is to help his patients return to their regular, everyday activities in safe and efficient manner. He combines his surgical expertise with a natural sense of aesthetics to deliver most healthy, desirable, and sustainable outcomes.
For more information about the plastic surgery procedures and treatments performed by Cosmetic Surgeon Dr. Asaf Yalif please call us at 404.822.4402 or click here to schedule a consultation. Offices located in Atlanta, Roswell, and Woodstock, Georgia.