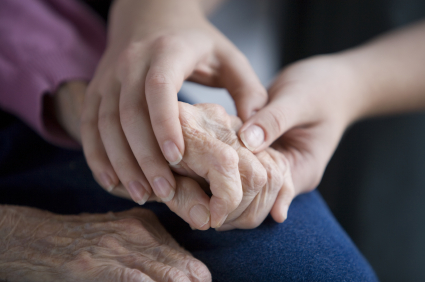 Tendon damage is among the more common hand-related conditions, which can affect a person at any age. The treatment provider should have specialized knowledge of cosmetic surgery and hand surgery to perform advanced procedures related to the hands.
Dr. Asaf Yalif is a board certified plastic surgeon providing cutting edge surgical treatment options for a wide range of traumatic or degenerative hand and upper extremity problems. Dr. Yalif receives patients from Atlanta, Roswell, Woodstock, and surrounding communities.
What is Tendonitis?
Tendons are the thick fibrous cords that constitute the attachment between the bone and muscle. When the tendons become irritated, inflamed or damaged, the patient will experience tenderness and potentially debilitating pain around the adjacent joints. This condition is called tendonitis and it can also involve microscopic tearing of the tendons.
Diagnosis and treatment of tendonitis can be performed most effectively by an experienced and highly trained cosmetic surgeon with specialized training in hand procedures. Dr. Yalif is a leading cosmetic and hand surgeon with recognized expertise in diagnosis and treating tendonitis and other conditions involving tendon damage to the hands, wrists and forearms. He provides treatment to patients in Atlanta, Roswell, Woodstock, and other areas.
Causes and Symptoms
Tendonitis is typically caused by overuse and may occur a particular motion is repeated very frequently. It can also be caused when the intensity of a physical activity is increased suddenly and rapidly. For instance, overuse of keyboard, mouse and other repetitive motions related to computer operations may cause tendonitis.
Tendonitis of the upper extremities can manifest in the form of tennis elbow, golfer's elbow or tendonitis of the wrist. Signs of tendonitis typically include redness, swelling and warmth in the localized area, pain in the tissue surrounding the joint, or weakness in the joints.
Treatment
Mild symptoms of tendonitis can be treated with anti-inflammatory over the counter medications for a few weeks. The treatment provider may also recommend the application of ice packs several times a day at 20-minute intervals. The patient must also provide adequate time and rest to the injured area to support healing.
A temporary brace, sling or splint may be necessary depending on the location and severity of the tendonitis. n Imore severe cases of tendonitis, Dr. Yalif may advise a treatment involving corticosteroid injections or a local anesthetic injected into the affected tendon. The treatment may be combined with physical therapy under the supervision of a professional therapist.
Common types of physical therapy for localized treatment may include water therapy, friction massage, and deep heat treatments. Various other conditions involving the tendons can be treated in a customized manner according to the specific symptoms that the patient presents.
De Quervain Syndrome
In this case, the patient will have painful tendons on the thumb side of the wrist and feel pain when moving the hand and thumb. Treatments not involving plastic surgery will include anti-inflammatory drugs such as aspirin and ibuprofen, wearing a special forearm and thumb splint, and in some cases, injectable delivery of cortisone into the irritated tunnel to provide temporary relief from the symptoms. Surgery may be performed if the non-surgical treatment options prove inadequate.
For more information about the plastic surgery procedures and treatments performed by Cosmetic Surgeon Dr. Asaf Yalif please call us at 404.822.4402 or click here to schedule a consultation. Offices located in Atlanta, Roswell, and Woodstock, Georgia.