Your Roswell, GA Hand Surgeon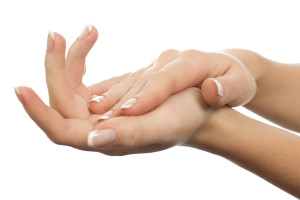 Patients suffering from traumatic injury to the hand or arm, or suffering from functional difficulties and discomfort of the hands, or been diagnosed with a degenerative disease related to the hand or upper extremity, require specialized treatment or hand surgery. An orthopedic expert may not be the best person to address complex hand related conditions, and the patient should choose a surgeon with specialized training in hand surgery.
Expertise of Dr. Yalif
Dr. Asaf Yalif is the founding member of Y Plastic and Reconstructive surgery, a premier cosmetic surgery practice operating from three locations in Atlanta, Roswell, and Woodstock. Dr. Yalif is a well-known expert to address hand related conditions. In fact, he is the only surgeon in the greater Atlanta area who is triple board certified in hand surgery, plastic surgery and orthopedics.
His expertise as a cosmetic surgeon, combined with his specialized training in hand surgery, helps him provide results that are functionally effective and aesthetically pleasing at the same time. As a leading hand surgeon, he is in a position to provide cutting edge treatments for a variety of soft tissue, bone, and joint related problems of the hand and upper extremity.
Hand-related Treatments
Dr. Yalif makes use of his extensive experience as a cosmetic surgeon and hand surgeon to provide unique solutions that can help eliminate discomfort permanently, restore hands to full functionality, and enhance their appearance at the same time. He makes use of advanced, cutting edge surgical and non-surgical procedures to achieve highly desirable, natural looking, and sustainable results.
Some of the key hand-related problems that Dr. Yalif typically resolves for his patients in Atlanta, Roswell, Woodstock, and surrounding communities include the following:
Traumatic injury
Breaks and fractures
Repetitive motion injury or repetitive stress injury
Arthritis
Degenerative conditions such as carpel tunnel syndrome, tendinitis, and de Quervain Syndrome
Scar reduction
Hand rejuvenation
Personalized Care
With wide-ranging experience and training behind him, Dr. Yalif has developed a unique perspective on joint, soft tissue and bone related conditions of the hand, fingers, wrist, and elbow. This allows him to create customized medical and surgical solutions that may not be provided by a traditional orthopedic practice.
Above all, Dr. Yalif's personal and direct involved in every hand surgery procedure, and close engagement with the patients ensures that highly individualized treatments are provided in each case. He takes the time to pay careful attention to the patient's inherent medical and aesthetic concerns, and works closely to create a personalized treatment plan.
Education and Training
Dr. Yalif completed his residency in general surgery from New York City, where he earned several awards and became Chief Resident. He followed it up with training in hand and upper extremity surgery at the State University of New York.
He also completed additional training in Plastic and Reconstructive Surgery at the University of Tennessee. In addition to the time he devotes to his private practice, Dr. Yalif also delivers lectures nationally, remains involved with community activities as well as with hospitals where he holds surgical privileges.
For more information about the plastic surgery procedures and treatments performed by Cosmetic Surgeon Dr. Asaf Yalif please call us at 404.822.4402 or click here to schedule a consultation. Offices located in Atlanta, Roswell, and Woodstock, Georgia.