Your Dedicated Woodstock, GA Hand Surgeon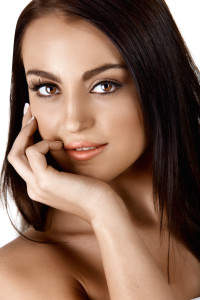 Many patients suffering from trauma or debilitating disease of the hand or upper extremity tend to visit an orthopedic surgeon. However, hand is a highly complex part of the body, and the best treatment can be provided by someone with specialized training in hand surgery.
Dr. Asaf Yalif is a renowned cosmetic surgeon with a special emphasis on hand surgery. Dr. Yalif provides treatment to patients in Atlanta, Roswell, Woodstock, and nearby communities through his state of the art practice called Y Plastic and Reconstructive Surgery.
Distinguished Expertise
Dr. Yalif distinguishes himself from most other plastic surgery and orthopedic specialists in the field of hand surgery. He is the only surgeon in the Atlanta area who holds triple board certifications in hand surgery, orthopedics and plastic surgery. As an experienced hand surgeon, he is able to provide advanced treatments for a wide range of bone, joint and soft tissue problems of the hand and upper extremity.
Dr. Yalif employs a combination of leading edge surgical and non-surgical techniques that are aimed at eliminating patient discomfort entirely, and restore the full functionality of the hands. His experience as an aesthetic plastic surgeon enables him to provide results that are not only functionally effective, but also highly aesthetically desirable. He receives patients from Atlanta, Roswell, Woodstock, and surrounding locations.
Focus on Hand Treatments
Dr. Yalif's unique skill set and training as a hand surgeon allows him to provide accurate diagnosis, treatment and resolution of complex medical and aesthetic concerns related to the hands and upper extremity. He provides treatments for a wide range of medical problems relating to bones, joints and soft tissues of the hand, fingers, wrist, arm, and thumb. Some of the key hand treatments provided by Dr. Yalif include the following:
Traumatic injury
Breaks and fractures
Repetitive motion injury or repetitive stress injury
Arthritis
Degenerative conditions such as carpel tunnel syndrome, tendinitis, and de Quervain Syndrome
Scar reduction
Hand rejuvenation
Patient-centric Approach
Dr. Yalif is passionate about providing complete patient satisfaction in every hand surgery that he performs. He is able to achieve this goal by keeping the patient at the center of every decision and every choice that is made by him or his team. He focuses on understanding the innate functional and aesthetic concerns of the patient, and designs a customized treatment plan to meet those concerns in the optimal manner.
He ensures that every patient receives personalized care and attention, which makes them feel comfortable at every step to share their concerns. He works with patients directly throughout the treatment process, and maintains a patient-friendly, holistic approach from diagnosis to treatment, and the recovery stage.
Academic Achievements
Dr. Yalif has completed training in general surgery as well as hand and upper extremity surgery, apart from additional training in plastic and reconstructive surgery. He has conducted and published research, and given guest-lectures in the areas of his specialty. He has taken leadership roles in the fantastic Atlanta community as well as holds operating privileges at eminent hospitals in the region.
For more information about the plastic surgery procedures and treatments performed by Cosmetic Surgeon Dr. Asaf Yalif please call us at 404.822.4402 or click here to schedule a consultation.