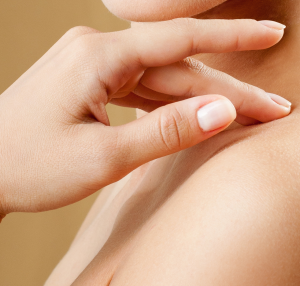 Pain is a symptom that informs a person that there is a problem in the body. It is never a good idea to ignore this signal. In case of arthritis, the pain is usually concentrated in the joint areas. This pain can be dull, sharp, stinging, or giving a feeling of tightness with significant discomfort.
Dr. Asaf Yalif  is a cosmetic surgery and hand surgery expert providing treatments for a wide range of conditions, including arthritis pain. Dr. Yalif is a board certified plastic surgeon as well as hand surgeon receiving patients from Atlanta, Roswell, Woodstock, and surrounding locations.
Key Causes of Joint Pain
Some of the common causes of joint pain include the following:
Inflammation occurring in the tissues in the joints, which could be a sign of rheumatoid arthritis or psoriatic arthritis
The cartilage becoming worn off and the lubricating fluid in the joint getting depleted, which will result in the bones rubbing against each other with every movement – a sign of osteoarthritis
Build-up of uric acid crystals in the joint, causing inflammation – a sign of gout
The patient should get in touch with a surgeon or another medical professional with experience in addressing pain conditions related to arthritis.
Acute Arthritis Pain
Acute pain arising due to any reason will usually last for a short while. This could be anything ranging from a few seconds when a person gets burned or injured, to a few weeks, as in a back strain. The treatment for acute pain is primarily pain relieving medications such as opioids, analgesics or NSAIDs. In arthritis and related conditions, acute pain will occur during flare-ups when the disease is highly active.
Chronic Pain
Chronic pain lasts longer and occurs persistently for at least three to six months. In some cases, the chronic pain will last for a lifetime. Most arthritic pain is chronic. The cause of this pain in rheumatoid and other inflammatory types of arthritis is ongoing inflammation. This could be a result of the immune system attacking the body's own tissue. In osteoarthritis, this pain is caused due to mechanical damage to the affected bones.
Chronic pain over time can produce neurological changes, which can make the pain increasingly rooted and more difficult to treat. The continuing inflammation and the damaged created by arthritis will make it hard for the body to switch off the pain response over time. This is the cause of ongoing in chronic arthritis patients even when the underlying issue has been treated.
This kind of pain may be treated with drugs that help maintain chemical balance in the brain. Anti-convulsants and anti-depressants are included in such drugs. Experienced hand surgeon and cosmetic surgeon Dr. Yalif provides arthritis pain treatments to patients in Atlanta, Roswell, Woodstock, and nearby areas.
Body Weight
Excess body weight can make a significant impact on the degree of pain a patient experiences from arthritis. The pressure on the joints increases due to extra body weight, particularly in the knee, feet, and hip areas. Losing weight can reduce stress on the joints and decrease pain.
For more information about the plastic surgery procedures and treatments performed by Cosmetic Surgeon Dr. Asaf Yalif please call us at 404.822.4402 or click here to schedule a consultation. Offices located in Atlanta, Roswell, and Woodstock, Georgia.