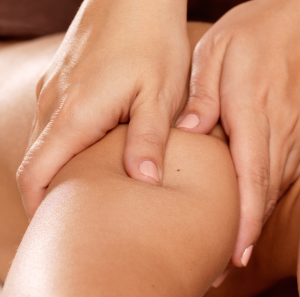 Aging effects in the hands can be improved with cosmetic surgery, but a degenerative condition such as hand arthritis will require functional corrections from a hand specialist. A specialist will be able to evaluate the condition accurately and recommend the most appropriate treatments, which may sometimes include surgery.
Dr. Asaf Yalif is triple board certified in plastic surgery, hand surgery and orthopedics. Dr. Yalif has a deep understanding of the hand anatomy, and offers cutting edge solutions for conditions such as hand arthritis. He provides various surgical and non-surgical treatments of the hand to patients in Atlanta, Roswell, Woodstock, and surrounding locations.
What is Hand Arthritis?
According to leading experts in orthopedic surgery of the hand, arthritis is a common condition that can afflict most people as they age. An experienced cosmetic surgeon with specialization in hand treatments will be able to offer a range of treatment options to a patient of hand arthritis, and will carefully determine whether surgery is needed.
Arthritis involves inflammation of the joints, which occurs when the cartilage wears down. Cartilage is the Teflon-like coating of the joints, which can wear due to aging, over-use, heredity or other factors. Osteoarthritis of the hand is a commonly occurring form of the disease, which is also called "wear and tear" arthritis.
A typical joint comprises two cartilage-covered bone surfaces that glide smoothly against each other. Arthritis occurs when irregularities emerge between these smooth surfaces and their gliding function is compromised. While arthritis can happen in any area of the body, it is more visible when it affects the hands and fingers.
Dr. Yalif is an experienced plastic surgeon and hand surgeon providing safe, proven and effective treatments for hand arthritis. He will offer surgical solutions in extreme cases where less invasive treatments cannot help. Dr. Yalif receives patients from Atlanta, Roswell, Woodstock, and nearby areas.
Need for Surgery
Hand surgery will be used when all other treatment options fail to provide reasonable relief from pain to a patient of hand arthritis. According to researchers, only about one in six to eight patients with hand arthritis may immediately choose surgery because they would first like to try less invasive alternatives. In many cases, the surgeon may be able to avoid or delay the hand surgery.
If the patient suffers from an advanced hand arthritis condition, or does not respond to non-surgical solutions, the surgeon may recommend surgical reconstruction. If the patient is unable to have sound sleep due to persistent pain in the hand, it is a sign that an appointment with the hand surgeon should be made.
In a large number of cases, pain relief is the key reason for performing hand surgery. Patient feedback is critical to this decision because the patient usually knows the best about their pain level. Patients should be forthcoming about their pain condition with the surgeon.
A wide range of surgical techniques are available today to address hand arthritis. The surgeon's goal is to restore maximum hand function and eliminate or minimize pain to a tolerable level.
For more information about the plastic surgery procedures and treatments performed by Cosmetic Surgeon Dr. Asaf Yalif please call us at 404.822.4402 or click here to schedule a consultation. Offices located in Atlanta, Roswell, and Woodstock, Georgia.