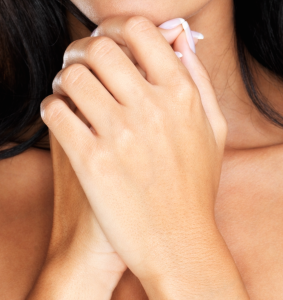 Arthritis is a common condition afflicting millions of people. Inflammation in one or more joints occurs in this condition, leading to cartilage deterioration. The condition may require orthopedic and plastic surgery in extreme cases. A degenerative disease such as arthritis should be treated only by an expert to receive safe and successful results.
Dr. Asaf Yalif holds the distinction of being triple board certified in hand surgery, orthopedic surgery and cosmetic surgery. Dr. Yalif's insights and experience in soft tissue, joint and bone related problems such as arthritis enable him to offer customized treatment options. He provides various procedures to patients in Atlanta, Roswell, Woodstock, and surrounding locations.
What is Arthritis?
Arthritis leads to irritation and inflammation in joints, causing cartilage damage. With this damage, the bones begin to rub directly against each other, and their movement becomes restricted and painful. Arthritis must be treated by a qualified hand surgeon or another orthopedic or cosmetic surgeon with expertise in treating this condition. If arthritis is left unchecked, it can result in severe discomfort, immobilization, and impairment.
Types of Arthritis
There are many types of arthritis, but two of the most common forms are:
Osteoarthritis
This is the most common type of arthritis. It is also known as wear and tear arthritis or degenerative arthritis because the affected cartilage is worn down by repeated joint movement over a period of time.
Rheumatoid Arthritis
This is an autoimmune disease, in which the body's own defense system attacks the joints. It leads to the joints becoming irritated and inflamed, and eventually resulting in decay and degeneration.
Dr. Yalif is a leading plastic surgeon receiving patients from Atlanta, Roswell, Woodstock, and nearby areas for arthritis and other conditions.
Treatment Options
Non-Surgical
Non-surgical treatments are the first line of defense against the degeneration of bone and cartilage. It may include treating the symptoms with pain medication and altered lifestyle. Injectable drugs such as steroids or anti-inflammatories and immobilization, splinting, and physical therapy may also be used. Non-surgical options may not work when the degeneration has progressed to a point where the joints are severely damaged or unresponsive to non-surgical solutions.
Surgical
A number of surgical treatment options are available to treat severe forms of arthritis. During the pre-operative consultations, the surgeon will evaluate the patient's condition and their personal goals. Based on these inputs, a customized surgical plan will be created to achieve maximum benefit in a minimally invasive manner.
Advanced, less invasive arthroscopic techniques are commonly used to treat arthritic joints. In more severe cases of joint damage and cartilage deterioration, traditional open surgery may be performed. Open surgery will be more invasive, involving a longer recovery period.
Surgery is usually required for one or more of the following four purposes: cartilage repair and regeneration, joint reconstruction, joint fusion and joint replacement. If arthritis was caused due to a specific disease, the treatment may have to be more specific. The surgeon will discuss various treatment options with the patient and provide most effective surgical and non-surgical solutions.
For more information about the plastic surgery procedures and treatments performed by Cosmetic Surgeon Dr. Asaf Yalif please call us at 404.822.4402 or click here to schedule a consultation. Offices located in Atlanta, Roswell, and Woodstock, Georgia.