Practice Overview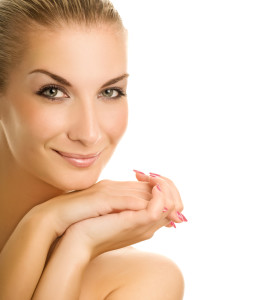 Y Plastic and Reconstructive Surgery is a highly respected cosmetic surgery practice in Atlanta, providing a number of advanced procedures for the breast, body, and face, including the specialized area of hand surgery. The practice is led by Dr. Asaf Yalif, who holds the distinction of being the only surgeon in Atlanta region with triple board certification in hand surgery, plastic surgery and orthopedics.
The practice is fully equipped to address a wide range of bone, joint, and soft tissue problems of the hand and upper extremity. Dr. Yalif and his team of professionals make use of advance, leading-edge surgical, and non-surgical techniques to restore full functionality of hands with minimal discomfort. Y Plastic and Reconstructive Surgery receives patients from Atlanta, Roswell, Woodstock, and surrounding communities.
Patient-centric Approach
Dr. Yalif and his friendly, compassionate staff are driven by a core value of keeping the patient at the center of every choice and every decision that they make at the practice. While keeping the patient's health and safety as a top priority, they focus on achieving the patient's personal aesthetic goals in the optimal way. As an experienced cosmetic surgeon, Dr. Yalif encourages his patients to share their innate aesthetic needs and aspirations, and designs a customized treatment plan to best meet those needs.
Close patient engagement is maintained at every stage of the procedure. Dr. Yalif will involve the patient in every decision, and provide them all necessary information and advice to help them make informed choices. Achieving the highest patient satisfaction levels in every procedure continues to be the overriding objective at Dr. Yalif's practice. Patients in Atlanta, Roswell, Woodstock, and nearby areas have an opportunity to receive state of the art procedures from Dr. Yalif, who is a leading plastic surgeon in the region.
Expertise in Hand Surgery
In addition to a variety of surgical and non-surgical procedures, Y Plastic and Reconstructive Surgery is equipped to provide wide ranging treatments for problems related to the soft tissues, joints, and bones of the hand, wrist, fingers, thumb, and arm. As an experienced hand surgeon, Dr. Yalif offers treatments for the following conditions:
Traumatic Injury
Traumatic hand injuries may occur in a car accident or while using a power tool, lawn equipment or other activities. Y Plastic and Reconstructive Surgery has extensive experience in repairing severe trauma to the hand, arm, and digits.
Breaks and Fractures
Professional medical help can ensure swift and smooth repairs following a broken bone or fracture. Dr. Yalif and his team provide cutting edge solutions to treat breaks and fractures.
Repetitive Motion Injuries
Repetitive motion injury or repetitive stress injury (RSI) may occur if regular work or recreational activities of an individual involve a frequent repetitive motion and give rise to pain. Prompt, advanced treatment at Dr. Yalif's practice can address the condition and prevent future complications.
Other conditions that are effectively treated at Dr. Yalif's practice include arthritis, degenerative diseases such as carpel tunnel syndrome, tendinitis, and de Quervain Syndrome, and cosmetic procedures such as hand rejuvenation and scar removal.
For more information about the plastic surgery procedures and treatments performed by Cosmetic Surgeon Dr. Asaf Yalif please call us at 404.822.4402 or click here to schedule a consultation.