About the Awesome Atlanta Hand Surgeon Dr. Asaf Yalif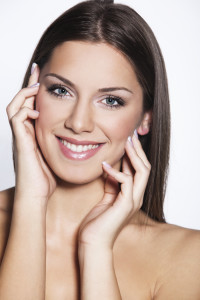 Hand surgery may necessary following a traumatic injury to the hand or arm, or if the patient suffers from a degenerative disease in the upper extremity. Dr. Asaf Yalif, head of Y Plastic and Reconstructive Surgery in Atlanta, provides a wide range of cosmetic surgery as well as hand related specialized procedures. Dr. Yalif's practice is equipped with cutting edge surgical technologies to provide sustainable and natural looking results in every procedure he performs.
Dr. Yalif is the only surgeon in the Atlanta real who is triple board certified in hand surgery, plastic surgery and orthopedics. His specialized training in hand procedures allows him to treat a wide range of bone, joint, and soft tissue problems of the hand and upper extremity. As an experienced restorative and cosmetic surgeon, he employs leading-edge surgical and non-surgical techniques to restore hands to full functionality with least discomfort. Dr. Yalif receives patients from Atlanta, Roswell, Woodstock, and nearby communities.
Customized Treatments
As a highly trained and experienced hand surgeon, Dr. Yalif is able to form an accurate and objective perspective on the joint, soft tissue, and bone-related conditions of the hand, wrist, fingers, and elbows for a particular patient. Accordingly, he will recommend the most appropriate combination of medical and surgical treatment options that may not be accessible at a traditional orthopedic practice.
Dr. Yalif will also take into account the patient's overall health condition, previous surgeries if any, the anatomy of the hand and other parts, and the patient's unique aesthetic needs. Keeping all these parameters in mind, he will create a customized treatment plan to achieve most satisfactory results in every case. He will engage closely with the patient at every stage of the procedure, and listen carefully to their concerns, which enable him to create least invasive and most effectively tailored surgical and non-surgical solutions.
Education and Training
In addition to being a renowned plastic surgeon providing procedures for the breast, body and face to patients in Atlanta, Roswell, Woodstock, and surrounding locations, Dr. Yalif has acquired specialized qualifications as a hand surgeon. He completed his residency in general surgery in NYC, where he earned numerous awards and served as Chief Resident.
He followed this up with focused training in hand and upper extremity surgery at the State University of New York in Buffalo. During this period he also conducted and published clinical research in the field of hand surgery. Dr. Yalif further went on to receive training in plastic and reconstructive surgery at the University of Tennessee in Memphis, again serving as Chief Resident.
Other Accomplishments
Dr. Yalif delivers lectures in the area of plastic and hand surgery across the country. He has assumed leadership roles in the greater Atlanta community as well as at various hospitals where he has surgery privileges.
He has served as the Chairman and Vice Chairman of the Department of Surgery at North Fulton Regional Hospital. Amid various activities, Dr. Yalif remains committed to upgrading his knowledge and education constantly in order to provide the most advanced surgical and non-surgical treatments to his patients.
For more information about the plastic surgery procedures and treatments performed by Cosmetic Surgeon Dr. Asaf Yalif please call us at 404.822.4402 or click here to schedule a consultation.