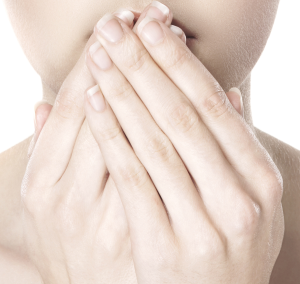 Any cosmetic surgery or another surgical procedure will typically involve certain basic risks. The same also applies to hand surgery, which is a complex procedure that should only be performed by a highly trained and experienced surgeon. The surgeon will discuss about the risks and safety information during the pre-operative consultation to ensure that the patient makes a well-considered decision.
Dr. Asaf Yalif is a leading hand surgeon as well as board certified plastic surgeon providing cutting edge procedures to patients in Atlanta, Roswell, Woodstock, and surrounding locations. Dr. Yalif enjoys an outstanding track record of success in hand surgery and various other procedures, and is able to minimize the risk by using the latest, proven surgical techniques combined with his advanced skills.
Common Risks
The patient will be required to sign consent forms before any plastic surgery or hand surgery procedure to ensure that they are fully clear about the procedure they will undergo and the potential risks and complications that may be associated with it. Some of the risks that are common to hand surgery and other surgeries include:
Excessive bleeding or hematoma
Blood clot formation
Infection during or after the surgery
Adverse reaction to anesthesia
Skin contour irregularities
Altered skin sensation
Unfavorable scarring
Persistent swelling in the hand
Skin discoloration
Poor healing of the incision areas
Allergies to suture materials, glue, tape, topical preparations, blood products or injected agents
Deep vein thrombosis
Cardiac and pulmonary malfunction
Damage to nerves, muscles, blood vessels
Unresolved pain
Possibility of revision hand surgery
An experienced cosmetic surgeon will be able to minimize risks during surgery by operating in a completely sterile environment, performing the procedure will precision, keeping the incisions discreet and minimal, and following the latest safety protocols at every step.
The surgeon will also provide detailed safety and care instructions to the patient for the post-operative recovery phase. If the patient adheres to these instructions carefully, the post-operative risks will be minimized. Dr. Yalif receives patients from Atlanta, Roswell, Woodstock, and nearby areas for hand surgery and various other procedures.
Specific Risks
Specific risks associated with hand surgery may include:
Carpal tunnel syndrome recurrence or non-improvement
Failure of tendon repair and inability to restore function
Retraction of cut tendons, requiring additional incisions
Recurrent tendon scarring
Tenolysis
Abnormal tendon position
Rupture of tendon
Trigger finger
Wound breakdown
Seroma formation
Additional incisions may be required where scarring has occurred. In some cases, new incisions may have to be made to release scar tissue that may be limiting tendon motion.
Minimizing the Risk
Hand surgery is a very personal decision, and the patient should take the decision after acquiring a complete understanding of the potential risks and complications. Clear communication and trust between the patient and the surgeon, meticulous surgical planning, skillful execution in the operating room, and diligent follow-up during recovery will ensure a very high rate of success in hand surgery procedures.
For more information about the plastic surgery procedures and treatments performed by Cosmetic Surgeon Dr. Asaf Yalif please call us at 404.822.4402 or click here to schedule a consultation. Offices located in Atlanta, Roswell, and Woodstock, Georgia.