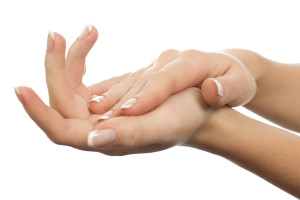 Hand surgery, like any other general or cosmetic surgery procedure, will involve certain risks and complications. The surgeon can adopt less invasive techniques, choose the right candidates, and follow the latest safety protocols to minimize the risk factors. The patient should also diligently follow the pre- and post-operative instructions to mitigate the risks.
Hand surgery is a personal journey for a patient, and they should choose to undergo it only after assessing all the potential risks and complications. Triple board certified hand surgeon and plastic surgeon Dr. Asaf Yalif provides hand surgery to patients in Atlanta, Roswell, Woodstock, and surrounding communities. During the initial consultation, Dr. Yalif will discuss these risks to help the patient make a well-considered decision.
Specific Risks
Risk factors can vary depending on the type of hand surgery or cosmetic surgery performed. Some of the risks associated with specific procedures include:
Carpal Tunnel
Some patients may experience no improvement after the treatment for carpal tunnel syndrome. In some other cases, the condition may recur after some time.
Extensor Tendon
If the cut tendons retract, the patient may need to have additional incisions. In some cases, the tendon repair procedure may fail and may not lead to restoration of function. Unfavorable tendon scarring is another risk with this procedure.
Flexor tendon
Similar risks exist in the case flexor tendon treatment. Additional incisions may be necessary if the cut tendons retract, the procedure may fail to restore function, or conspicuous tendon scarring may occur.
Tenolysis
Typical risks and complications in this procedure include:
Abnormal position of the tendon

Need for additional incisions to release scar tissue that is curtailing tendon motion

Failure to restore function

Tendon rupture

Recurrent tendon scarring

Seroma formation

Wound breakdown
Trigger figger
Non-improvement is one of the risks in case of trigger finger treatments. Visible tendon scarring may also occur in this surgery.
Revision surgery is a possibility in such surgical procedures related to the hand or upper extremity. Experienced hand and cosmetic surgeon Dr. Yalif receives patients from Atlanta, Roswell, Woodstock, and nearby areas.
Common Risks
Some surgical risks and complications are common to all kinds of surgical procedures, including hand surgeries. These may include:
Anesthesia Risks  
Adverse reaction to general anesthesia may occur in a few patients even after all precautions have been taken. An experienced anesthesiologist will be able to identify the reaction early and take corrective steps to prevent any damage.
Fluid Collection
Seroma formation or excess fluid collection under the skin in the incision areas may occur in some cases during post-op recovery. The surgeon can minimize this risk by placing temporary drain tubes for the drainage of excess blood and fluid.
Delayed Healing
Some patients, particularly the ones with a history of smoking, may struggle with slow healing after the hand surgery. The patient should be prepared to follow the surgeon's advice carefully to mitigate this risk.
Skin Concerns
Altered skin sensation, discoloration, or swelling in the skin, skin contour irregularities and unfavorable scarring are some of the risks that are common to most surgeries, including hand surgery.
For more information about the plastic surgery procedures and treatments performed by Cosmetic Surgeon Dr. Asaf Yalif please call us at 404.822.4402 or click here to schedule a consultation. Offices located in Atlanta, Roswell, and Woodstock, Georgia.